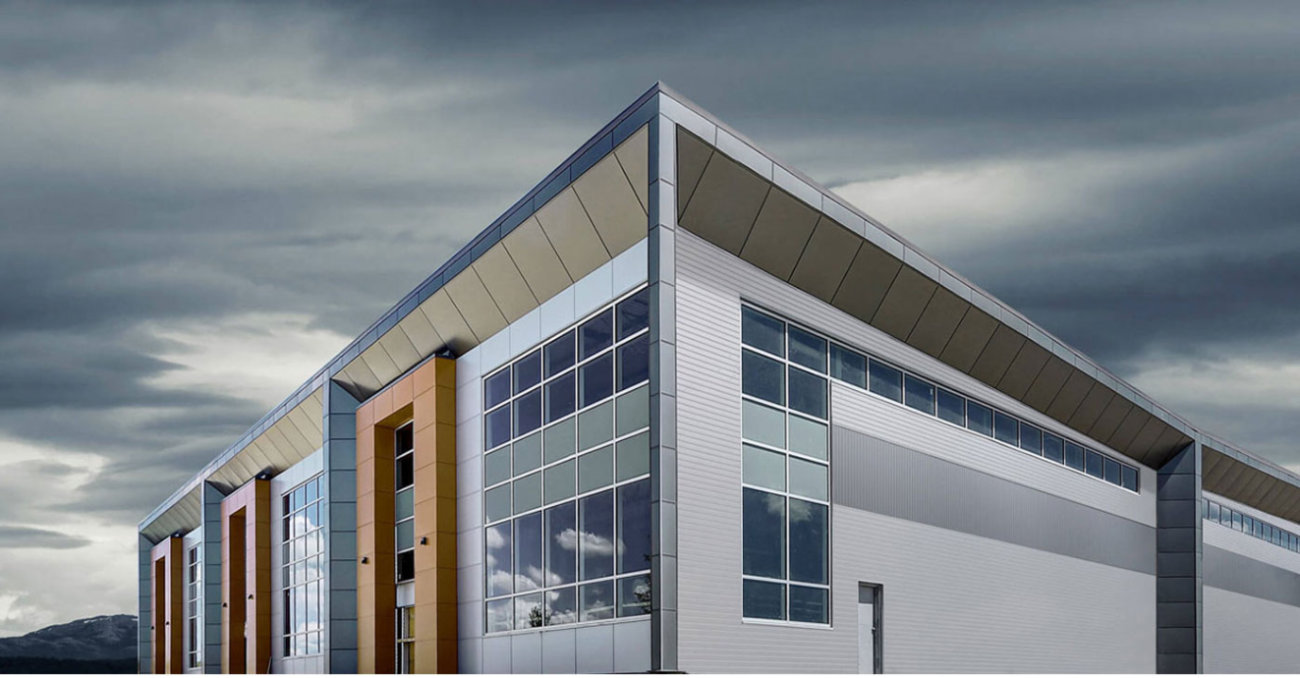 Every year many innocent people lose their loved ones due to house fire accidents. That's why it is very important to make your homes fire-resistant. So that the safety of you and your loved ones can be ensured. Fire alarms and water sprinklers cannot claim complete protection. That's why you need something more reliable like an ACP sheet. If there is ACP sheet cladding outside the building, the chances of fire and its spread will decrease manifold.
Due to its engineering, the ACP sheet is a poor conductor of thermal energy. Therefore it can increase the fire-resistant rating of your house and ensures its safety.
In this blog, we will talk about how you can increase the fire-resistant rating of your house by choosing the right ACP sheets.
Explore the benefits of using ACP sheets to enhance fire safety in construction
1. Non Combustible Core
It is very important to choose the right grade of wrap sheet to protect your house from fire accidents. But there are many grades of ACP sheets such as A2 grade, Class O and FR grade. And their texture and use are different. But for fire resistance quality, the A2 is considered to be the best among these.
A2 grade ACP sheet has a 90% mineral core consisting of an octahedral core made up of aluminium and magnesium hydroxide. The remaining 10% is made up of a polyethylene recycled core. Such chemical composition makes A2-grade ACP sheets almost non-combustible.
By choosing the perfect ACP sheet, you are one step closer to making your home fire-resistant.
2. High-rate Fire Sustainability
Perfect ACP Sheets cannot eliminate the chances of fire, but they can definitely prevent its spread if it starts. That's why it is very important to have ACP sheet cladding on the outer surface of your building.
The aluminium core of the exterior ACP sheet is very difficult to catch fire. That's why does not allow the fire to spread. Through this, you get a good amount of time to get out of the house and extinguish the fire.
Many ACP sheet manufacturers provide a special coating over the sheet which also absorbs the heat generated due to fire. That's why there is no comparison of ACP sheet cladding in cases of fire tolerance.
3. Longevity
It is very important that the wrap sheets are weak. Even a slight crack or damage can help the fire to spread. Strong ACP sheets keep your home safe for a long time. Areca ACP sheets are manufactured to withstand long runs.
Our exterior ACP sheets have excellent durability and are very resistant to cracks. Due to their flexible and strong chemical core, they can easily withstand high temperatures. Durable wrap sheets are the best choice to keep your home safe for years. Along with security, it also gives the advantage of low maintenance.
4. Zero Disintigration
The most important thing about ACP sheet cladding or exterior ACP sheets is that they do not disintegrate. When water is poured at the time of extinguishing the fire. When the materials of the building disintegrate due to water, then there is a problem with the evacuation.
But there is no such problem here. Because the hydrophobic core of polyethylene protects the ACP sheet. Through this, fire can be quickly stopped from spreading and there is not much problem in rescue.
5. Smoke-resistant
Do you know that smoke kills more than fire? Many people die due to the poisonous gases released during fire accidents. But ACP sheets are smoke resistant. A2 grade and FR grade exterior ACP sheets almost emit zero percentage of smoke. Due to the non-decomposable core, toxic smoke does not come out. Because of this many lives can be saved.
Also Read: 7 Benefits Of Using ACP Sheet Cladding That You Must Know
Why Areca's ACP sheet is best for your building?
You will find all these qualities in Areca ACP Sheets. Our ACP sheets are manufactured with the help of advanced nanotechnology which will make your home completely fire-resistant. To use in different segments of the building, we have mirror ACP sheets, exterior ACP sheets, ACP sheet cladding and many such options available. Explore our products today to make your building fireproof.