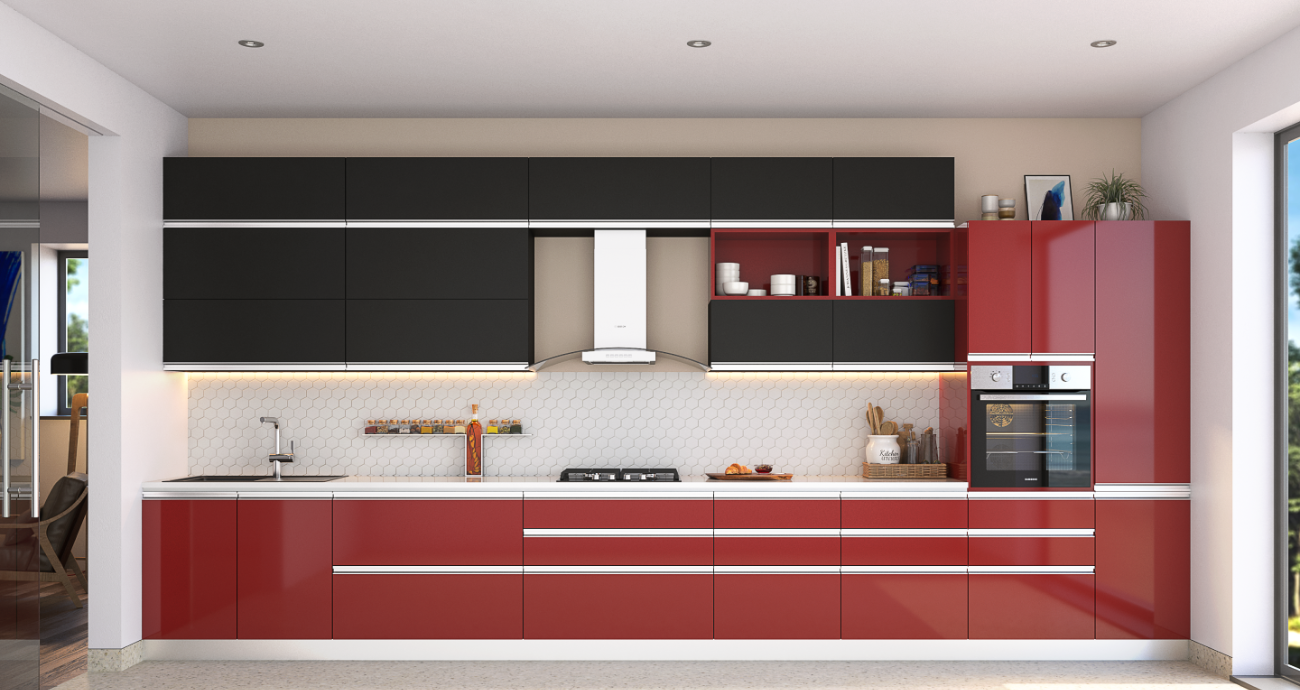 ACP sheets are giving modern-day architecture a new contour. Exterior acp sheets and cladding can be found in a variety of places, including your home and a massive skyscraper. Apart from being beautiful on the outside, ACP sheets are also very safe due to their aluminum core. ACP sheets are fire and noise resistant due to their chemical composition. That is why it is the finest cladding material available today.

Safety and beauty are a deadly combination. ACP sheets are the most secure, but they also have the most gorgeous patterns. Through this blog, we have selected the 10 best design ideas for ACP sheets in 2023.
The Top 10 ACP Sheet Designs for Stylish Cladding

Bold grey-colored ACP sheets for interiors
The grey acp sheet color on the interiors enhances the beauty of the room in manifold ways, along with giving it a sensual effect. This grey tone, when combined with an ACP sheet, will make your home trendy.
Grey colored ACP sheets are ideal for interior decor in spaces like the living room and workplace. These colored cushions will add an enticing appeal to the room's interior decor.
Exterior ACP Sheet with Metal Laminates
Metal laminates can be used to create the greatest designs for exterior ACP sheets. This sort of ACP sheet cladding can be used on skyscrapers, apartments, or the exterior of your home.
With the help of metal laminate, you can mold the exterior ACP sheets into any design. These ideas will not only give your home a stylish appeal but will also serve as a living example of modern architecture.
ACP Sheet Design with a Concrete Look
Textured ACPS sheets give the concrete appearance of a contemporary personality. ACP sheet manufacturers have given the concrete design new life by introducing concrete-look ACP sheet cladding.
Now, these designs are among the best and have also been used on many famous buildings. This concrete-effect exterior ACP sheet can help enhance the appearance of your property too.
Wooden textured ACP Sheets
You can definitely use ACP sheets with a wooden texture to give your kitchen a vibrant look. This color will give your kitchen a pleasant aroma. ACP sheets are fireproof, making your kitchen safe.
Moreover, its beautiful pattern will soothe your heart. You can use Encap sheets on the walls and shelves of the kitchen. The appearance of the kitchen will be enhanced by this.
Natural-looking ACP sheets
You can give your buildings a very beautiful and natural appearance by using stone like ACP sheets. You can make exact copies of many natural sculptures by using mirror ACP sheets and different ACP sheet colors.
Hence, ACP sheets are being used in large skyscrapers to give the exterior a 3D and mesmerizing look. Due to the ACP sheet's high durability, it tolerates climatic changes very comfortably. Hence, the self-life of the buildings increases, and your home and office remain strong for a long time.
ACP sheets with a glossy finish and an interior
Using glossy ACP sheets, you can add a striking design to your interior walls and ceiling. Using the bespoke glossy ACP sheet, you can give your bedroom wall a beautiful appeal.
Glossy ACP sheets combined with vibrant lights will make your ceiling stand out from the crowd. As a result, these ACP sheets are giving the modern interior design a new touch.
Comfy Mirror ACP Sheet Design
A mirror-finish acp sheet or mirror acp sheet is a fantastic choice for creating the office's façade. Because the mirror ACP sheet will give your building a gorgeous appearance while also providing a relaxing atmosphere, a lot of heat is reflected by the ACP sheet. As a result, the office staff will not be affected by the outdoor heat. Furthermore, this ACP sheet is noise resistant, thereby creating a comfortable environment during business hours.
Classic monochrome designs
The classy monochrome app sheet design will lend a sensual look to your building exterior. The grey and black ACP sheet cladding on the façade will draw everyone's attention from the road. You can also select a different color ACP sheet to enhance the appearance of your building.
Mirror ACP sheets with a monochrome style can be used on Windows. These sheets will not only offer your house a fashionable design, but they will also improve the internal ambiance.
Fine Cutting Patterns
Lattice cuttings on ACP sheets can add beauty to them. We can use this type of design for both home decor and commercial buildings. These ACP cut-edge sheets can add a magical touch to your bathroom.
You've obviously seen the jail ACP sheet design outside the skyscrapers. This demonstrates that they can be employed in a variety of ways. So make your home and office more fashionable by using these sheets.
Customized ACP Sheet Design
For your favorite design, you can apply bespoke AP sheet patterns. Many designs, such as floral padding, leaf mosaics, and honeycomb patterns, can bring beauty to your home with these sheets. This ACP sheet is easy to clean since it is water resistant, and it provides protection to the home because of its fire-resistant property.
About Us
Areca is a renowned ACP sheet manufacturer in India that has been serving quality ACP sheet cladding since 2017. Areca ACP sheets are the best in quality and have an extensive range of verities. Our products undergo expert quality checks to ensure uncompromised standards and safety. For product descriptions and the best services, visit our collection today. We have pledged to shield your places with our stunning ACPS sheets.