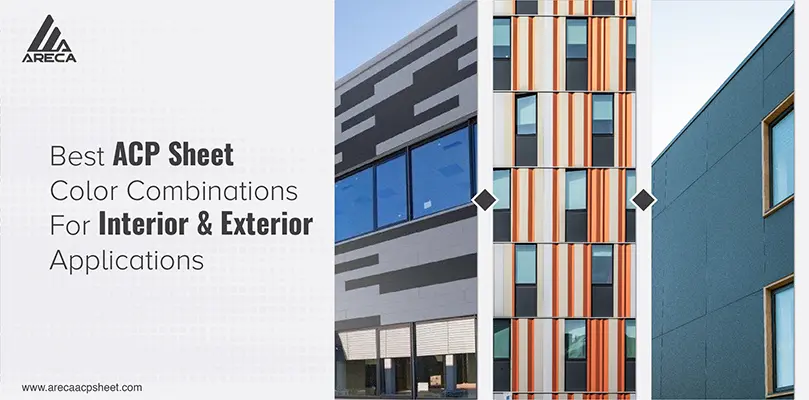 Aluminum Composite Panels are the most popular material among construction and building professionals. Due to its unique properties and advantages, it is used in various indoor and outdoor applications. The ACP Sheets design offers a rich appearance with the most recent polishing and a highly distinctive aspect style of ornamentation.
ACP sheet, commonly known as aluminum composite panel or Sandwich panel, is an excellent choice for construction materials. The ACP panel consists of two aluminum plates in which the thermoplastic core holds them together and is made of polyethylene.
ACP sheets are available in innovative finishes and colors but it is a bit difficult to choose the best one for your structure. So here we'll look at top ACP sheet colors and finishes combinations for the exterior and interior in this blog.
Popular ACP Sheet Colors And Finishes
The aluminum composite panel is a modern material that is utilized for architectural buildings' exteriors, interiors, and signage. The ACP sheet is made of a combination of metal & non-metal material and can be found in a variety of patterns and finishes, including wood, rustic, marble, metal, glossy, brush, and mirror.
The main popular ACP sheet colors are black, white, red, blue, silver and finishes such as rustic, wooden, marble, mirror, and etc. These finishes and colors allow designers and consumers to choose the best ACP panels to help them achieve the desired aesthetics.
ACP Sheet Combinations For Exterior
People see exterior appearance first, so we want to make the exterior appearance look the most attractive. ACP sheet gives the exterior design an adorable effect and tone to a modern home and structure. We've put together a list of some of the best color combinations for your exterior.
1.
Rodeo Dust & Dark Wooden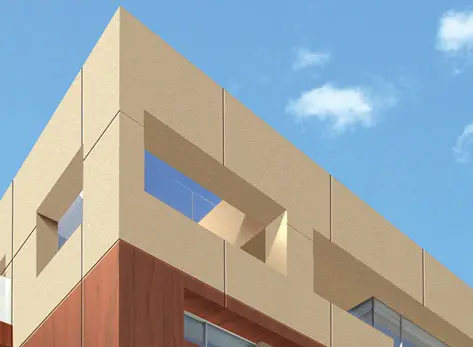 Darkwood is always the perfect neutral choice for combining and mixing different ACP sheets. The mix of dark wood and rodeo dust ACP sheet color provides the clean & brightest look and beautifully enhanced your exterior spaces. With this combination, the exterior experiences vibrant bursts of shades, making it more favorable than before.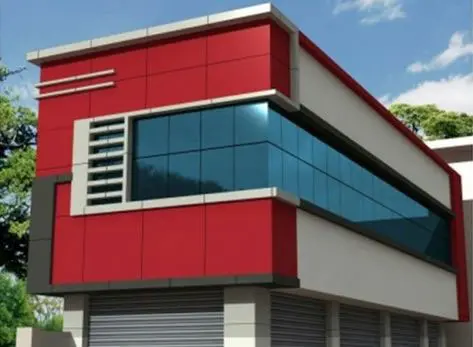 Commercial constructions frequently use bright red and white ACP sheet colors. It symbolizes passion, and confidence, and attracts people's attention more quickly. This combination should be considered if you are developing a facility such as a shopping mall, theatre, or club.
Red ACP sheet color can be combined with white to create a stunning look. Colors complement each other best, red has a natural vibrancy, and white makes look both calm and comfortable. Use the duo color combination to take center stage that adds eye-catching addition to the look.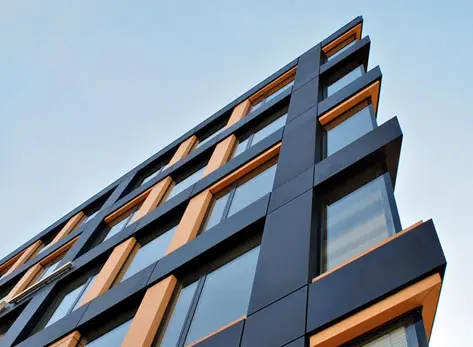 For the outside, the greatest color combination is black with a light orange color ACP sheet. Black is associated with power, mystery, elegance, and majesty. And orange has become one of the most favored hues among designers with black. The homes' exteriors are used light orange with black accents, giving them a sumptuous appearance.
The shades of orange are very well paired with black color, which is a perfect match for light tones. These subdued colors, along with an elegant black exterior wall as a background, help soften the bright orange.
ACP Sheet Combinations For Interior
The ACP sheet color transforms the atmosphere of the interior and creates harmony with the theme. Each shade has a great influence on our mood. Here are some of the most popular color combinations for your interiors.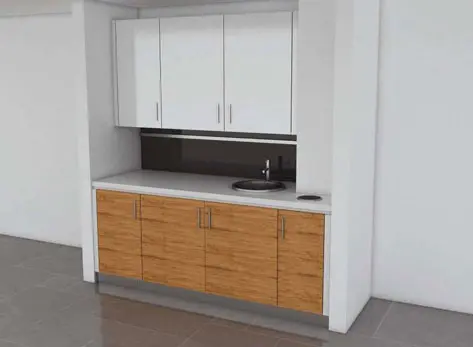 Clay Brown with Silvertone is a versatile color that complements both bright and subtle accent colors in any space. A dark color like brown is good in a small room, especially if it receives a lot of natural light. But in a dark room, Silver is mixed with neutrals like beige and sand, as well as a brown hue to give the room a pop of color.
A delicate palette of clay brown tones offsets the slate-colored accent wall making the space appear amazingly bright.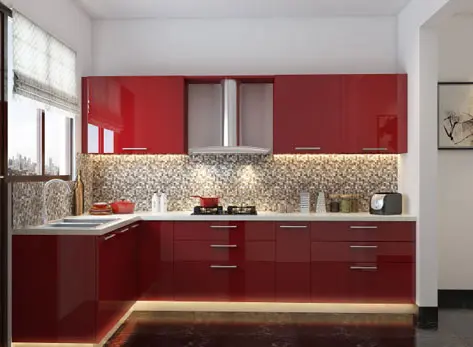 Merlot is a vibrant and passionate color and gray is a soothing and relaxing color. The Merlot Red Splash can brighten up any room. Combining these colors complements each other very well, creating a highly elegant look. This color combination has the ability to change any room and looks fantastic in any setting. A precise blend of merlot ACP sheet color enhances the brightness of an old kitchen area.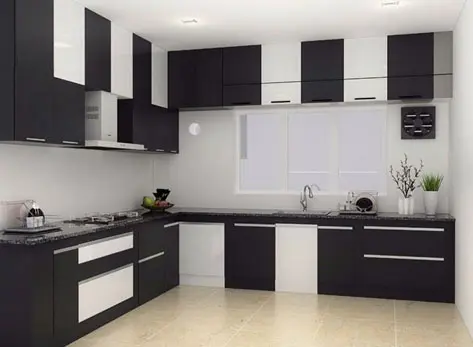 Interior design with black and Quill gray ACP sheet color provides limitless opportunities to achieve the desired and attractive look. These two colors together communicate more powerfully and give your space an eye-catching & complementary look. Whether your taste is modern or traditional, the Black & Quill gray combination is a versatile and timeless choice among designers.
These are the some top ACP sheet colors for the exterior and interior. Now you know how to choose the right ACP sheet color for your indoor and outdoor applications. In addition to these colors and finishes, We offers a number of other colors and styles. Discover our product collection to see all finishes of ACP sheet.