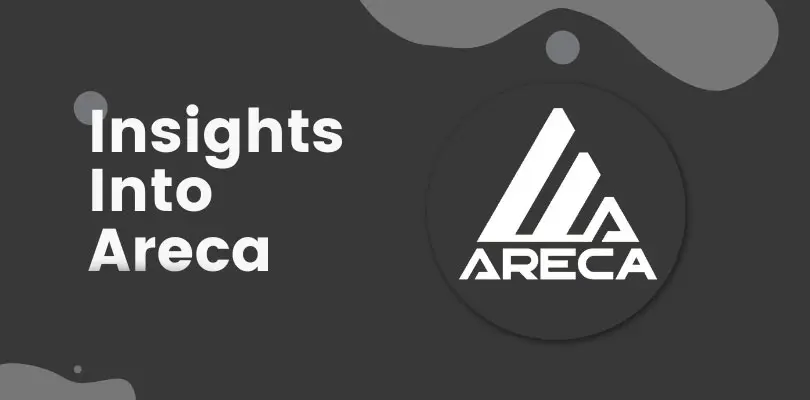 Areca is a Morbi-India-based ACP sheet manufacturer that holds considerable experience, industry expertise, and cutting-edge infrastructure to produce high-quality ACP sheets. From design to construction to finishing to delivery, you can count on Areca and our team of experts.
In this post, we will get a quick overview of every facet of Areca, such as our product line, quality, global presence, manufacturing process, and several other elements.
Areca's Rich & Diverse ACP Panel Product Line
Areca ACP sheets come in six different patterns: Marble, Wooden, Brush, Mirror, Galaxy, and Solid colors. As the name implies, each panel series is constituted of sandwich ACP panels in a variety of styles and patterns. Let's take a quick look at each of the collections.
The Marble Panel Series consists primarily of six ACP variants that imitate the appearance of marble stone. The six variants are Tiger Eye, Lava Rock, Lakha Red, Costa Grey, Olive green, and Black & White. You can select the best one based on your preferences or the theme.
B. Wooden Series:
Areca's wooden texture ACP sheet series is another exquisite collection. This series includes 10 various ACP sheet variants that replicate the real wood, including Pinewood, Greenland walnut, Alstonia wood, Burma wood, and Burn walnut. All 10 products are highly durable, reasonably priced, and look stunning when installed.
C. Brush Series:
Areca's brush series has two variants: Brush silver and Brush golden. The Brush silver ACP sheet has silver hues or dots of silver color as a pattern, whereas the Brush golden sheet has golden color dots.
D. Mirror Series:
Areca's Mirror Series is yet another outstanding product segment. This series has two variants: Mirror finish and Mirror gold. Mirror-finish ACP sheets replicate the simple mirror look, whereas Mirror gold finish ACP panels mimic the mirror look with a gold touch or hue.
E. Galaxy Series:
The Galaxy Series is one of Areca's most popular and Most-loved offerings. The collection has five different ACP (Aluminium Composite Panel) variants with colors inspired by the galaxy, and the five colors are white, bright red, black, and Galaxy black. Each of these variants looks incredibly stunning when installed and is highly durable.
F. Solid Color:
Areca solid color series includes five different varieties with five different solid colors: pure white, off white, black, choco brown, and bright red. Unlike the other five series listed above, these ACP sheets have no design or patterns. All it has is a pure solid color.
So this is Areca's rich and diverse product portfolio. Moreover, being a leading ACP sheet manufacturer, We provide customized patterns and designs depending on the client's requirements. Let us now look at the advantages of using Areca products.
Why Choose Areca Sandwich ACP Panel?
To be honest, there are multiple reasons to choose Areca over other ACP sheet manufacturers. However, we will only discuss the top four: Superior Flatness, Eco-Friendliness, UV Resistance, and Waterproof.
Areca ACP sheets feature superior flatness as compared to its competitors. The excellent flatness not only adds strength to the entire structure but also makes the structure look lovely. Moreover, our products are environmentally friendly and 100% recyclable. This particular quality of the ACP sheet indirectly makes a significant contribution to environmental conservation.
Moreover, our ACP sheets are highly UV resistant. This quality ensures that the colors do not fade over time and that the sheet remains in decent health for a long period of time. The fourth main advantage of Areca sandwich ACP panels is that they are water-resistant. This quality of the ACP sheet enables it to be used both inside and outside.
In addition to these four key benefits, our ACP sheets also provide a variety of other benefits such as low maintenance, extensive product line, excellent chemical and fire resistance, and a lot more.
Eventually, all of these characteristics combined to make Areca ACP Panel an ideal construction option for extreme and unpredictable weather.
Areca's Quality Assurance & Quality Standards
When you buy ACP panels from Areca, you can be certain of three things: exquisite design, reasonable costs, and outstanding quality.
Yes, quality is one of the essential elements that we never, ever compromise on. We adhere to the highest international standards established by various regulatory bodies while also upgrading our quality assurance procedure on a regular basis.
Each of the ACP sheets that we manufacture is subjected to stringent quality checks and is thoroughly reviewed by our Quality Assurance (QA) team before being packed and parcelled to its destination.
Here are some statistics that back up all of the claims made above:
● So far, we have collaborated with and served over 300 satisfied client.
● All of our items are 100% certified by the appropriate regulatory bodies or authorities.
● Our extensive ACP (Aluminium Composite Panel) sheet product portfolio includes 6 different panel series and more than 50 variants.
● We offer a 12-year warranty on the majority of our items.
● We have a solid presence and a loyal customer base in 10+ countries, and this figure is growing every passing day!
So that's all about us! We are sure that this information has helped you understand why Areca is a market leader in sandwich ACP panel manufacturing. For any inquiries about our products, export terms, or customer service, write to us at [email protected].