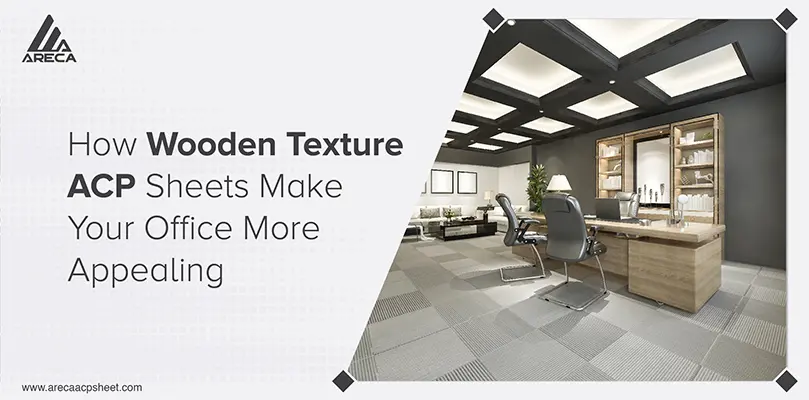 Over the last few decades, the ACP panel has become reliable for any organization. These futuristic materials are popular among retailers since they are easy to install and maintain. With its attractive shades and numerous unique benefits, ACP sheets can be used to renovate or remodel your space.
This utilizing high-quality, long-lasting materials will aid in the development of a robust structure. The panels maintain their color, form, and size even after being exposed to strong sunlight and weather changes, making them ideal for numerous applications.
Aluminum material, is made up of two thinly coated aluminum sheets and is used to make aluminum composite panels. Wooden texture ACP sheets are commonly utilized for a variety of interior and exterior applications. ACP Sheet is available in a variety of colors and textures, including wood, stone, sand, and 3D. As a result, the ACP board provides designers more design freedom.
In this blog, We'll take a look at how wooden texture ACP sheets can help you optimize your office space. So, let's get started.
Why Choose ACP Sheet to Remodel Your Office Spaces?
The development of Aluminum Composite Panels has led to a significant shift in the construction industry. It's not only a stylish material that everyone wants to get, but it's also quite affordable.
The Aluminum Composite Panel is a particularly cost-effective building facade solution due to its fewer mounting points, and lower labor and material costs. In addition to being easy to install and repair, ACP board maintenance costs and prices are relatively low.
ACP is available in different sizes, colors, textures, and thicknesses to complement your office properly. So, if you want to utilize a material that will last forever, is affordable, and can help you overhaul your office interiors, Wooden texture ACP sheets are the best solution.
How Can Wooden Texture ACP Sheet Be Used In Your Office?
We've included some Wooden texture ACP sheets uses in the office below.
1. Office Partitions
Aluminum Partition Panels are widely used in factories, manufacturing facilities, offices, and transportation hubs. They are excellent divider panels as well as space savers. Furthermore, These panels serve the wall-like purpose very well despite not being as thick as concrete walls.
Our Wooden texture ACP sheets are available in a variety of sizes and are easily formed. It is quite adaptive as it can be installed on any surface, removed, and remounted. Also, the price of aluminum partition panels is significantly lower.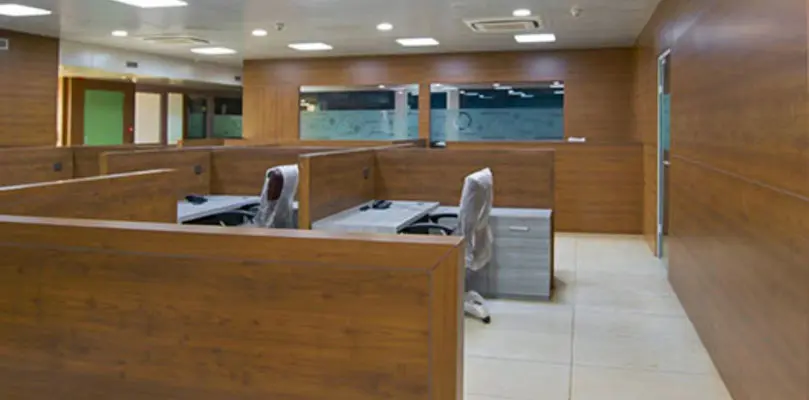 2. Wall Decorating
Using Wooden ACP panels to decorate your office walls will truly bring life to your working environment. Wooden texture ACP sheets can be formed into any shape or form, allowing the decorator to be creative in a wall design that complements the workplace setting flawlessly.
Decorators can brighten the environment of your office by expertly blending different colored and textured ACP sheets. These sheets can be utilized in a variety of ways for office decorations.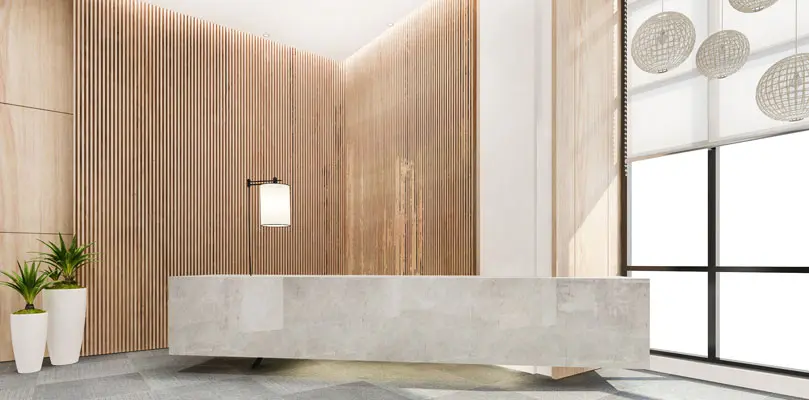 3. Office Ceiling
ACP panels are also used to create false ceilings. You can be as creative as you want when choosing wooden texture ACP sheet patters, or you can look at magazines or social media to see what's trending.
Using ACP sheet as an artificial ceiling also helps to overcome the design concept problem by allowing the wall to match the false ceiling, resulting in a trendy look. The wooden ACP sheet come in nine distinct patterns ranging from garden walnut to black walnut to maple.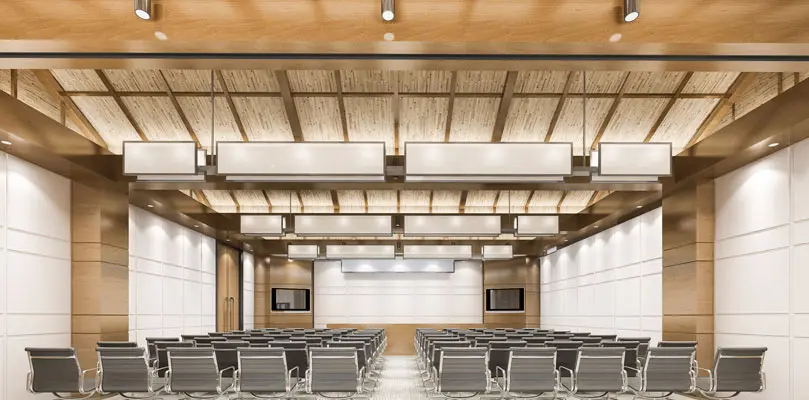 4. Furniture
To make their offices more appealing, most organizations use ACP furniture. Wooden texture ACP sheets are so designed to bring shine to the furniture of your offices. It comes up in a great range of designs and patterns which provide a futuristic look to your office furniture.
A beautiful wooden texture ACP sheet furniture not only adds value to your business but also sets the tone. Aluminum Composite furniture is the most sustainable and recyclable material since most companies have begun to use it for their furniture.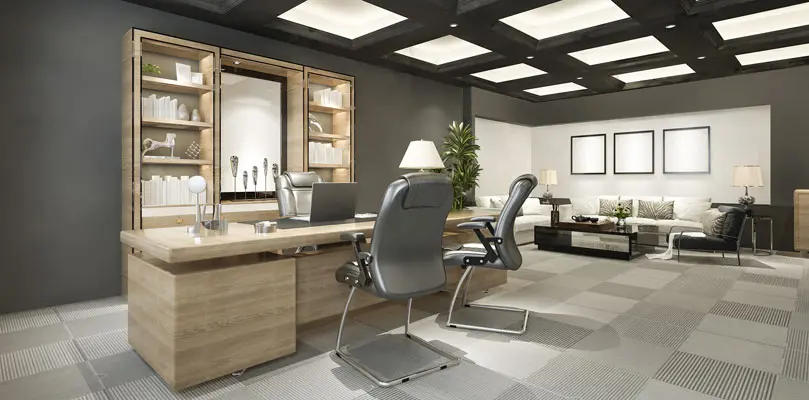 Benefits of Using Wooden Texture ACP Sheet
Let's go over the numerous benefits of using ACP sheets.
1. Environment Friendly
Aluminum panels are the most sustainable, environmentally beneficial, and recyclable material on the globe, as the it be easily recycled without losing its value or quality. ACPs participate actively in solar heating ensuring that they are energy-efficient, long-lasting, and environmentally beneficial.
2. Modern and Stylish
The ACP, or Aluminum Composite Panel, gives the building's outside a modern and elegant appearance. Blocky designs with flat roofs for double stories and some unusual curved render looks for single stories are among the popular styles. These facade material designs can make a statement. You can also choose other shades that aren't as common to give it a unique appearance.
3. Safe to Use
Wooden texture ACP sheets are non flammable and have proven to be a safe option for homes, buildings, and the environment. Aluminum protects against fire while leaving gas, smoke, or contaminants in the building or surrounding area.
4. Cost-Effective
Wooden texture ACP sheets have low maintenance costs and provide high-quality thermal comfort, which is budget-friendly and saves even more costs. ACP is a single material that offers long-term durability at a low cost. This material is ideal for commercial facilities to reduce material costs. These sheets come in a variety of sizes, and you can even cut them to fit your needs.
5. Easy to Maintain
Aluminum Composite Panel is weather resistant and is very easy to maintain. When compared to any other product, the ACP sheet protects the structure from the day it is installed and for an extended time. The dust and filth on the ACP sheet can be removed by wiping it with a cloth. In every weather condition, these wooden texture ACP sheets will remain great by preserving all of their attributes.
It suffices to say that the development of ACP sheets provided builders and architects with a whole new cladding choice. Aside from being cost-effective, they are also used to enhance the building's interior appearance. If you still have questions about ACP sheets or know more about these sheets, you can check our additional blogs.
Areca is a reputed ACP sheet manufacturer in India, known for its extensive collection of high-quality products and ACP panel solutions. Check our collection to know more about our products.